From the President
Hello and welcome to the first monthly newsletter from the Claremont Aquatic Swimming Club!To help keep swimmers and parents updated with what is happening at CLAQ we will be sending out a monthly email. If you have any information or feedback about the content you would like to see, or how information is presented, I would love to hear about it. Any emails can be sent to claqpresident@gmail.com. We are looking to ramp up our little swimming club over the next 12 months. Some initiatives we are looking to implement are club mini meets, more social functions and better deals at the pool for our members. We have recently asked the Council to consider an annual junior membership, at a discounted rate, to try and reduce the cost around entry fees. We are awaiting the outcome, so fingers crossed.By way of background, I have two daughters who have been swimming with CLAQ for the past 2 years. Our family, like many of yours, joined the club for the incredible individual attention our kids get from our wonderful coaches Gaye and Melissa. I am continually amazed at their commitment and how much they care about each child. Often Gaye and Mel give up their own time on weekends, at no cost to the club, to be present at targeted and non targeted events to help our swimmers improve. We are very fortunate to have them and I hope they know how much we appreciate them. We also have a dedicated team of volunteers on the committee. Below is a list of office bearers and their respective email addresses if you need to get in contact with them for any reason. Also you can see the vacant positions we have open at the moment. Any parents who would like to take on the roles are more than welcome to email me anytime. I am often at the pool (5 days a week) and am always up for a chat – just tap me on the shoulder!To our new members, welcome! I look forward to meeting all of you over the coming months – Travis Lithgo
Your Committee
President Travis Lithgo claqpresident@gmail.comVice President Gaye PocrnjaTreasurer Duane Selman claqtreasurer@gmail.comSecretary Vacant claqsecretary@gmail.comRegistrar Lisa Selman claqregistrar@gmail.comUniform Officer Hattie Bennett claq.uniform@gmail.comVolunteer Roster Jane CrawfordEvents Coordinator Carissa BossSponsorship VacantSocial Media/Website Vacant
Can you help out on Committee or as an Official – We need you to help run our club and make it better for everyone – CLICK HERE and let us know how you would like to be involved!
From the Coaches
May I please start thanking our President and Committee members for being so proactive to help our club to move forward. As you know, committee members do their hours for our kids voluntarily.
Winter time is always the most difficult time for our kids to continue their swimming consistently without getting sick or injured. We can certainly give you some handy tips to prevent sicknesses. Please make sure kids:
• wear warm clothes such as thick sweatpants, pool deck parka (jumper, jacket like) and Ugg boots to keep the feet warm to the training and during competitions
• have a warm shower (washing off the chlorine is always a good idea promptly after training or a race ) to keep them warm but also relax fatigued muscles so they don't get cramps or stiff during the winter time
• have two thick towels and a spare set of clothes to make sure that they can stay warm in between races• have food throughout the day during the comp. It is very important for kids to stay hydrated and eating well to keep their body moving (small healthy snacks that are easily digested and keep the athletes powered up• have skipping ropes during the comps to stay active so their body wouldn't go to sleep while they are waiting to race
Diet before, during and after training and racing are highly important to be able to perform at your best. CHECK OUT these tips from Sports Dieticians Australia
Upcoming 2023/24 Long Course Season
Swimming WA (SWA) are changing the way swimmers can qualify for events. The intention is to have swimmers obtain qualifying times at Club Events, which will then qualify them for Qualifying Meets, at which they can then qualify for State Titles. For more information, check out the memorandum from SWA below. CLAQ is proposing to hold 4 – 6 mini meets throughout the year at the Claremont Pool. These will be run by club volunteers and there will be a requirement for CLAQ to have in-house officials and time keepers. The Club must be able to provide these officials in-house as part of its SWA affiliation. The critical positions are Official Referee, Official Starter and Judge of Stroke which we will need parents to volunteer for and receive training from SWA. The mini meets will follow the format used by the Riverton Aquanauts, whose monthly meet we were invited to recently. The Club will run 4 lanes, with a maximum amount of events entered to be three per swimmer (depending on demand and lane availability). If you are interested in training to be an Official, please click on the link above and express your interest.
SWA – Qualifying Meets and Qualifying Times Memo
HELP – OUR WEBSITE IS IN TROUBLE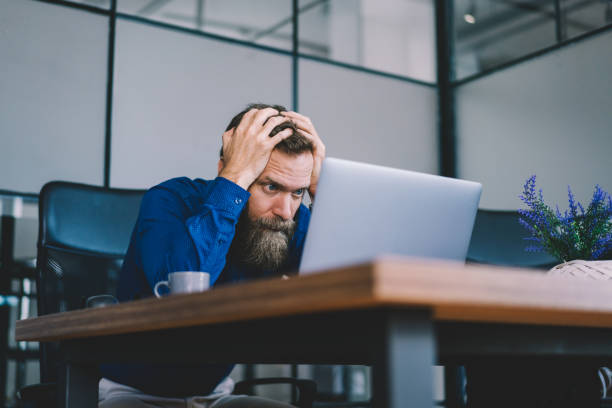 Are you handy with all things technical and website related. We need someone who is tech savvy to get our website back on track. If you think you can help, we would love to hear from you. Just Click the button above and we will get back to you straight away! If you weren't aware we had a website and want to check it out, click the link below.
http://claq.org.au/
Time Keeping Roster
Part of our commitment to the sport of swimming and SWA is that we are required to provide a certain number of volunteers for time keeping at events that our swimmers are competing at. This is just a gentle reminder that if you are rostered on for time keeping duties, it is your responsibility to be there at the appropriate time to fulfill these commitments. Jane does a wonderful job trying to make sure parent rosters align with when their children are swimming as best as possible. Only the parents of children competing will be rostered on and your time-keeping responsibility will be based on the number of events your child/ren have entered. For example, you may be rostered on twice if you have multiple children competing at the one event, or you may be rostered on for both days, if a two day event. If you can't attend the meet or you have scratched your children after the roster has been released, it then falls to you to find a replacement and communicate that replacement to our events coordinator Jane Crawford. It is not the coordinator's responsibility to find a replacement volunteer to cover your timekeeping if the timekeeping roster does not suit your schedule. The easiest way to do this is to send out a WhatsApp request to CLAQ Members asking for assistance and then direct messaging Jane who will then let SWA know. Some interest has been expressed by some of the senior swimmers that you may like to pay them $50.00 for a timekeeping roster. If you get stuck this may be an option.
Pool Deck Mustering and Warm Ups
Children need to be aware of their competition events and lane allocations well in advance of lining up on the blocks. With swimmers being scratched right up to the last minute, events can be reseeded and it would be a shame to see kids miss out on competing because they are late. This happened at the recent Breakers meet, with the result being a couple of very upset swimmers and parents. The coaches are on deck to give feedback on what swimmers should be focusing on for their race before they go to marshalling; to watch their races; and to provide feedback after the race. As you will appreciate, given these duties the Coaches may not be able to supervise warm ups/swim downs or to ensure the children get to the marshalling area, once the competition starts. With the internal pools at HBF being mostly unavailable during competition the children are utilising the outside pools for warm ups and cool downs and need to be supervised. Parents need to ensure the younger competitors are prepared and comfortable to be able to swim at their best.
Uniforms
We are currently looking at ways to streamline our uniform storage and distribution to competitors. As a small Club we do not have a lot of stock on hand, and what we do have is currently kept at the home of the Uniform Officer. Going forward, we intend distributing uniforms at the pool once a week, with orders made via email to: claq.uniform@gmail.com. The new swimming caps have been ordered and should be here by the end of next week so be sure to get your orders in ASAP!We are currently in the process of completing a stock take for the end of the financial year and will let everyone know what stock we have available shortly.
Need to Order Uniforms – CLICK HERE
Swimming Central Transition
SWA is transitioning to the National platform – Swim Central – for the 2023/24 season. What do you need to do at this stage? Absolutely nothing. SWA has asked clubs to communicate to their members NOT to set up an account in Swim Central (except club administrators). All current members will receive an email at the end of August, asking for verification of their email address. If you set up another account before this process, SWA will be unable to import the data and times of your swimmer.
What's Coming Up?
Check out SWA Upcoming Events
CLAQ CALANDERFriday 28th July – RIVERTON SWIM MEET, 6.15pm warm up, followed by the comp at 6.45pm
Friday 11th August – CLAQ SWIM MEET, 5.30 pm warm up followed by the comp at 6.00pm – TBC
Friday 25th August – Proposed End of Short Course Season Social Function – TBC
Friday 24th November – Proposed Mini Meet with Social Function and Club AGM